Scientific Computing World Features eQUEUE Among Innovative HPC user tools
Posted on June 6, 2019
Scientific Computing World is featuring eQUEUE, Advanced Clustering Technologies web-based job submission tool, among the innovative tools HPC users can leverage to manage their computing resources more effectively.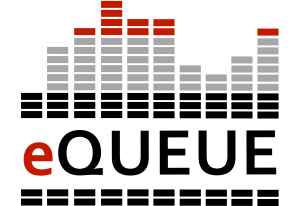 In its June/July edition, which was published today, the publication wrote: "Alongside the hardware and software improvements that can help to increase real application performance, HPC providers are also developing tools which make it easier for non-experts to access and run their applications without the need for teams of administrators to get their code up and running. One company working in this area is Advanced Clustering Technologies, which has developed several tools to help HPC users, including their web-based job submission tool – eQUEUE.
Advanced Clustering's President and CTO, Kyle Sheumaker, was interviewed for the article. "The idea was to make this as easy as possible for our end-user scientists that know how to run this application, but not how to SSH into a Linux," said Sheumaker.
Read the full article on the Scientific Computing World site.
Related content:
Video: What is eQUEUE?
Case Study: University adapts to computational computing with eQUEUE
About Scientific Computing World
Scientific Computing World is a global publication dedicated to the computing and information technology needs of scientists and engineers. It covers computing for engineering, science, and technology, grouped under the headings of Laboratory Informatics; High-Performance Computing; and Modelling and Simulation.
Download our HPC Pricing Guide
Get our Guide to Grant Writing
Request a Consultation from our team of HPC and AI Experts
Would you like to speak to one of our HPC or AI experts? We are here to help you. Submit your details, and we'll be in touch shortly.