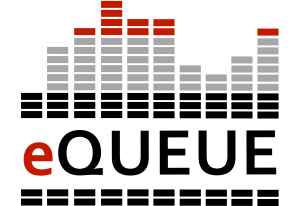 What Is eQUEUE?
eQUEUE is a unique software solution that allows system administrators to create easy-to-use web-based job submission forms.
It is designed to increase cluster utilization by bringing more users to the cluster who would ordinarily stay away due to the complexity of submitting jobs to a cluster.
There is no need to learn Linux or scripting. The end user simply inputs his or her data into predefined fields and the job is now in the cluster's queue to run.
Read: Scientific Computing World article features eQUEUE
Our web-based job submission tool is featured among other services and tools designed to help users manage HPC resources effectively.
"The beauty of this system is that a job submitted through the web interface is just a job like anybody else's." – Kyle Sheumaker, CTO and President, Advanced Clustering Technologies
Submit Jobs
Remote Visualization
Analytics and Reporting
Job Management
Job History
Job Insights
Access Files
Submit Jobs
Are users staying away because they find it too difficult to submit jobs?
eQUEUE makes it easy to run jobs on your cluster. Users no longer need to understand complex job schedulers, the Linux command line, shell scripting, etc.
Administrators create forms using a simple INI format for applications on the cluster (see sample below).
Users pick the application they wish to run, answer a few questions, and the job is now submitted to the cluster. All with only their web browser.

eQUEUE utilizes your existing scheduler, nothing new to setup or configure (supports both Torque and GridEngine / Open Grid Scheduler)
All existing scheduling rules and permissions will still apply. Jobs submitted through eQUEUE act no differently than jobs submitted on the command line.

eQUEUE's easy to use forms virtually eliminate any user error when submitting jobs. Creating happy users and a better utilized system.


Remote Visualization
Analytics and Reporting
Job Management
Job History
Job Insights
Access Files