Intel® Xeon® Scalable Processor (Ice Lake)
This new generation of Intel® Xeon® scalable processors is a significant advancement over the previous generation. Ice Lake offers more cores, more clock, more memory and faster memory.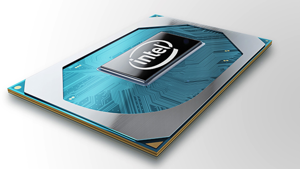 Plus this 3rdgeneration is workload optimized with built-in AI and Crypto acceleration, enhanced security and PCI-e Gen 4 support.
Ice Lake was launched in April 2021 and delivers high levels of compute density, scalability, and storage and memory capacity and feature multiple enhancements for HPC workloads.
The new processors deliver advanced performance with up to 40 cores and significant increases in memory and I/O bandwidth (with 8 memory channels and 64PCIe lanes) to handle extremely large compute- and data-intensive workloads.
Ice Lake processors offer support for Intel® OptaneTM DC persistent memory and enhanced DDR4 performance support, which enables more value to be extracted from larger datasets than was previously possible. It also allows for snew data-intensive use cases.
On this page you will meet the next generation of processors. We're highlighting the key benefits and features, the full SKU list and our systems that support Ice Lake. 
Intel® Xeon® Processor SKU list
Filter list
CPUs with TDP marked in
RED
are high-wattage and available in limited configurations.
| Gen | Level | Model | Cores | Speed | Cache | TDP | Mem Speed | DP FLOPs / cycle | Max RAM |
| --- | --- | --- | --- | --- | --- | --- | --- | --- | --- |
Intel® Xeon® Ice Lake Systems
Intel and Xeon are registered trademarks of Intel Corporation in the United States and other countries.