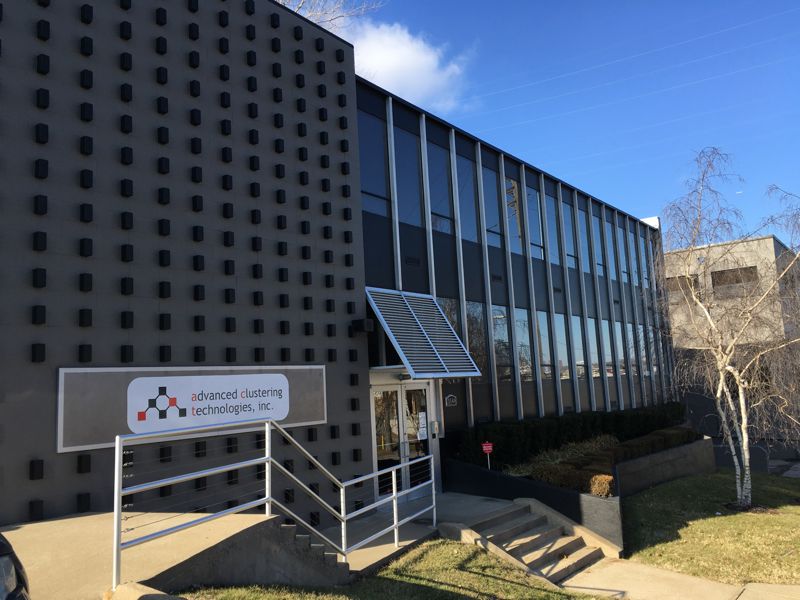 Advanced Clustering Technologies, a privately held corporation based in Kansas City, Missouri, is dedicated to developing high-performance computing (HPC) and Artificial Intelligence (AI) solutions. We provide highly customized turn-key HPC and AI clusters  — utilizing out-of-the-box technology — to companies and organizations with specialized computing needs. We develop systems for some of the most prestigious national laboratories, universities and corporations.
Our technical and sales teams have more than 50 years of combined industry experience and comprehensive knowledge in the areas of cluster topologies and cluster configurations. In business since 2001, Advanced Clustering Technologies' commitment to exceeding client expectations has earned us the reputation as one of the nation's premier providers of high performance computing systems.
We build HPC and AI clusters for you
Advanced Clustering Technologies takes customer satisfaction seriously. We have the technological know-how and experience necessary in the high performance computing industry to ensure that you get an exceptional product at the best price. Whether called upon to design a system based on objectives or respond to your exacting specifications, our team of high performance computing professionals works to ensure that client needs are clearly understood and met. We work closely with you through every step of the process to develop a high performance computing or AI configuration that meets your requirements.
When you contact Advanced Clustering Technologies, you get a single point of contact — no help desk or phone bank. Each client has a direct line to a dedicated account manager throughout the life of their Advanced Clustering system. Our clients also have direct access to the system engineer who designed, built and tested their cluster. This engineer can provide on-site installation and training as an optional service.
Advanced Clustering Technologies is dedicated to being the preferred resource for high performance computing and AI products and services. To achieve this goal, we must meet exact requirements, exceed expectations, and strive to set the industry benchmark for quality and service delivery. At Advanced Clustering Technologies, we:
Maintain an ongoing dialog with our customers to monitor satisfaction levels
Provide services that exceed client expectations
Maintain superior service throughout the life of each system
Our experienced staff, extensive training and thorough research and development help us deliver competitive, HPC and AI clusters. You can rely on our team to build a high performance computing system that is an ideal fit for your organization. Let us put our expertise to work for you!