Intel® Cascade Lake Advanced Performance (AP) Processor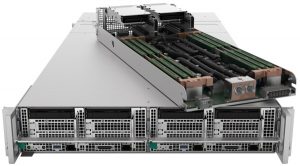 The new Cascade Lake Advanced Performance (AP) processor is designed for a range of demanding workloads including HPC, AI and Cloud.

This new processor offers unprecedented memory bandwidth with more memory channels than any other CPU.
The Cascade Lake AP processor incorporates a performance optimized multi-chip package to deliver up to 48 cores per CPU and 12 DDR4 memory channels per socket. 


Yes, I want to hear more about solutions featuring Cascade Lake AP
DEEP LEARNING INFERENCE
(vs Xeon® Platinum Processor at launch)
Intel and Xeon are registered trademarks of Intel Corporation in the United States and other countries.