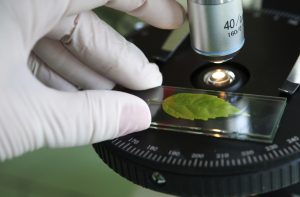 Researchers in both academic and government positions rely on high performance computing (HPC) and Artificial Intelligence (AI) and Deep Learning to aid in new discoveries every day.

High performance computing is helping to redefine everything from patient diagnosis and treatment to drug development and disease research.
HPC simulations have become a vital tool for understanding the complexities of the human body and human health.
Parallel computing enables scientists to manipulate and analyze data to find faster, more accurate information in the following areas:
Bioengineering
Bioinformatics
Genetic engineering
Genomics research
Medical research
Pharmaceuticals
Each of these segments have a particular need, and our engineers can help develop an HPC solution tailored to its specific agenda or discipline.
Our customers
Children's Mercy Hospital
Howard Hughes Medical Institute
Johns Hopkins University
Louisiana State University Health Sciences Center
Ocean Ridge Biosciences
Ponce Health Sciences
Research Institute at Nationwide Children's Hospital
Washington University in St. Louis
Products and services for life sciences
Workstations and servers for remote visualization
GPU and coprocessors available in a compact form factor
High-density rack clusters preconfigured and set up for effortless deployment
General-purpose file system storage servers
Free consultation to help determine which servers best support your needs
AI ready servers