Advanced Clustering Technologies, Inc. is a leading provider of High Performance Computing systems to customers in Higher Education, Government and Research Institutions across the country. 2021 marks our 20th year in business and we are looking to expand our team with an additional Technical Support Engineer. Read the job description and find out how to apply for the position.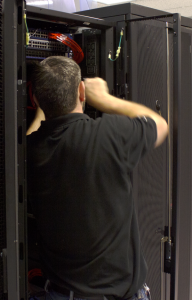 Do you have a desire to work hard, think outside of the box and have fun while doing it? If you have a passion for technology, knowledge of Linux (with high performance computing or HPC and parallel computing knowledge being a definite plus) and the desire to ensure that the client always takes precedence, we're looking for you.

Advanced Clustering Technologies is always looking for good people to help strengthen our outstanding team. Previous experience in high performance computing is preferred, and experience in computer hardware is helpful. Check this page often for current career opportunities. 
Advanced Clustering Technologies is an equal opportunities employer and welcomes applications from all suitably qualified persons regardless of their race, sex, disability, religion/belief, sexual orientation or age. We offer a rewarding and competitive compensation and benefits package.
Mail your resume to:
Advanced Clustering Technologies
HR Department
3148 Roanoke Road
Kansas City, MO 64111
Email to:
Fax to:
913.643.0299