The New (8th Edition) of our HPC Pricing Guide is Here
Posted on May 3, 2023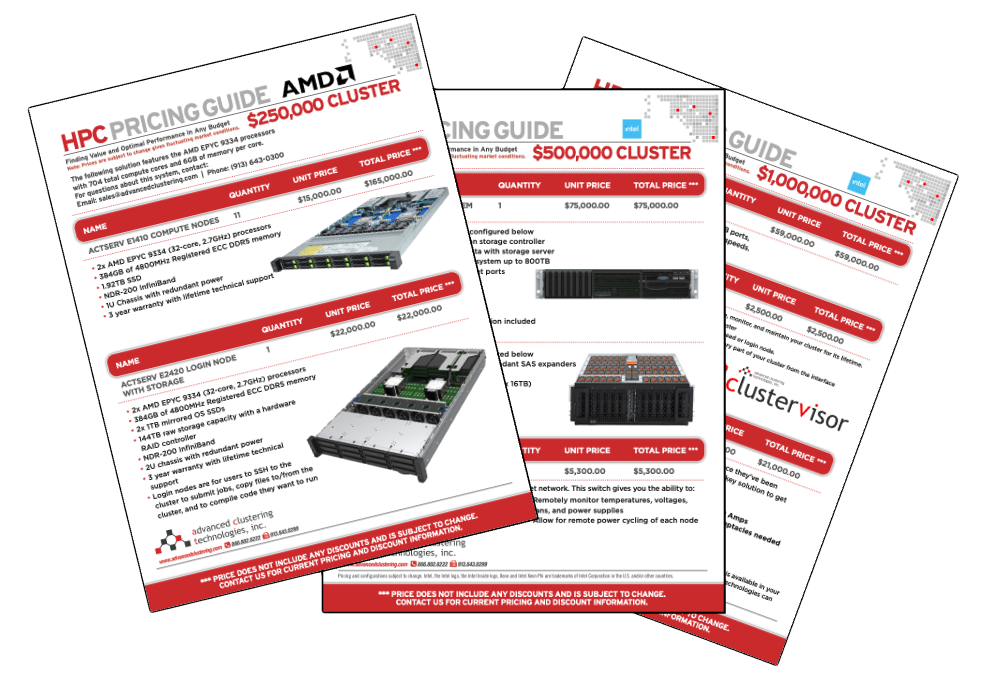 How many cores can you get for your budget? How much memory per core? Now in its eighth edition, our HPC Pricing Guides bring transparency to the costs associated with purchasing high performance computing hardware.
The HPC Pricing Guide provides details of what you can get for an AMD- or Intel-based system within the following budget amounts:
$250,000
$500,000
$1,000,000
Download your copy to see what you can get (how many cores? how much memory per core?, etc.) within three budget ranges.
Download your copy of the HPC Pricing Guides.
Download our HPC Pricing Guide
Get our Guide to Grant Writing
Request a Consultation from our team of HPC and AI Experts
Would you like to speak to one of our HPC or AI experts? We are here to help you. Submit your details, and we'll be in touch shortly.