Read the Latest News from Advanced Clustering
Posted on September 14, 2022
In this week's edition of our newsletter, Advanced Clustering Technologies announces that we will be exhibiting at SC22 this November in Dallas. This will be the first time we have exhibited since November 2019. We have a lot to talk about, and we hope you will visit our booth (#3643) to hear about new and upcoming products and services. We will be taking meetings in our booth, and we invite you to schedule a time to talk.
In other news:
For the third year in a row, the University of Toronto Formula SAE Racing Team ran CFD simulations on Advanced Clustering's on-demand HPC cloud solution, ACTnowHPC, to push the performance of their race car design into new territory. This year they saw a 20% performance increase in downforce with the undertray. You can read the full case study here.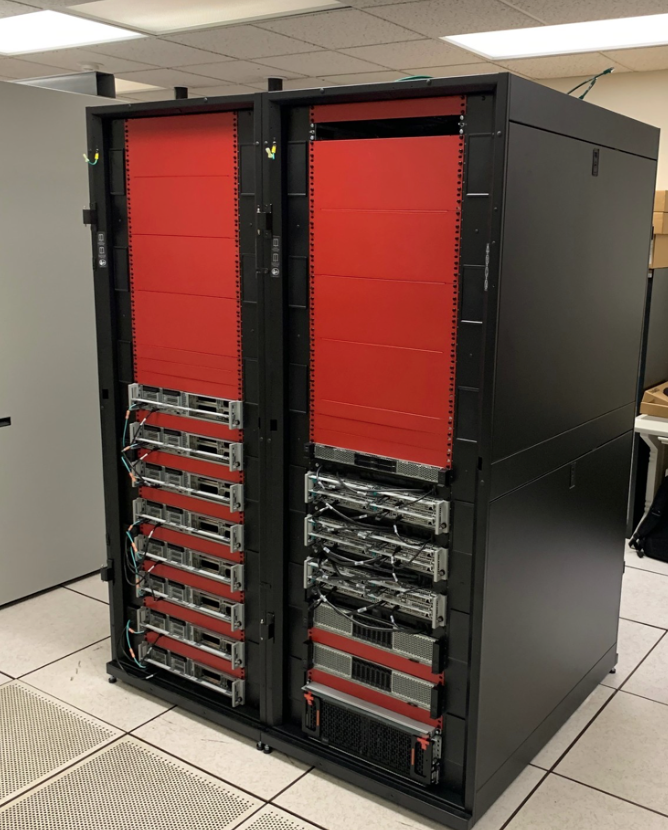 Advanced Clustering Technologies recently visited the California State University – Los Angeles campus to install a new custom, turn-key HPC cluster. This GPU-based cluster will serve the STEM community at the university and features our ACTblade x380c server, a 2U air-cooled accelerator node in a front I/O chassis that is ideal for accelerating many applications, especially molecular dynamics (MD) and computational fluid dynamics (CFD) codes. It is also great for artificial intelligence and machine learning. Read more about our GPU-enabled systems including the ACTblade x380c here.
Don't miss out on the latest company news from Advanced Clustering. Join our newsletter to receive our updates in your inbox.
Download our HPC Pricing Guide
Get our Guide to Grant Writing
Request a Consultation from our team of HPC and AI Experts
Would you like to speak to one of our HPC or AI experts? We are here to help you. Submit your details, and we'll be in touch shortly.