Updated: Your Guide to Pricing for the Latest HPC Systems
Posted on April 4, 2019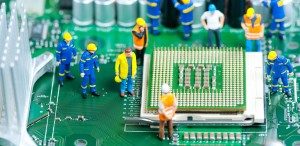 For several years now our HPC Pricing Guide has been helping our customers get a sense for the cost of HPC hardware. This week we updated the guide to incorporate the new generation of Intel Xeon Scalable processors, codenamed Cascade Lake, into the systems.
Our HPC Pricing Guide gives you the specifications and costs associated with purchasing HPC systems based on budgets of $150,000, $250,000 and $500,000. You can see how computing power and storage capacity ebbs and flow along with the system price tag.
Download our HPC Pricing Guide today by completing the form on this page, or contact us if you have questions or want to request a customized quote to meet your specific HPC needs and budget.
Download our HPC Pricing Guide
Get our Guide to Grant Writing