Survey: What is your preference for Linux distribution?
Posted on April 1, 2022
Since the CentOS project has changed and is no longer tracking the standard RedHat releases, Advanced Clustering has been exploring options to help our customers plan for the migration that will be necessary at some future date. In the March edition of our newsletter, we asked our customers: What is your preference for Linux distribution going forward? The options were: Alma, CentOS Stream, Red Hat, Rocky, SUSE, Ubuntu, and Other.
Rocky was the clear winner. Advanced Clustering is now working on the list of options that we will be supporting. An announcement will be forthcoming soon.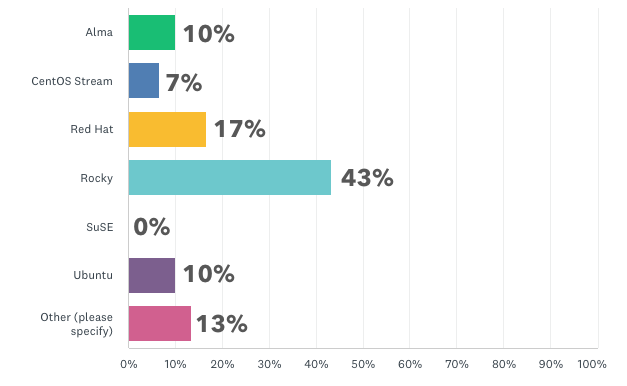 Download our HPC Pricing Guide
Get our Guide to Grant Writing
Request a Consultation from our team of HPC and AI Experts
Would you like to speak to one of our HPC or AI experts? We are here to help you. Submit your details, and we'll be in touch shortly.