Register to save your seat for our webinar about Omni-Path Express by Cornelis Networks
Posted on December 16, 2021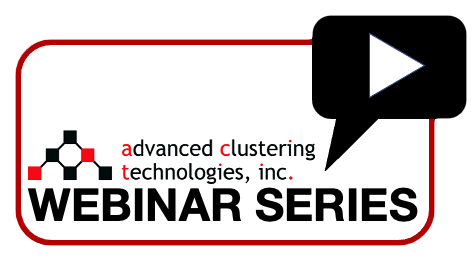 Advanced Clustering Technologies has partnered with Cornelis Networks to offer HPC clusters and servers with Cornelis Networks Omni-Path Express interconnect fabric technology. With the introduction of the Cornelis Omni-Path Express portfolio of products, Advanced Clustering's servers and clusters will be able to meet the demands of HPC environments in increments of 100 Gbps port bandwidth while providing low latency at extreme scale.
This live webinar event is scheduled to take place at 1 p.m. Central on Wed., Feb. 2, 2022.
Learn more about the features and benefits of the complete line of Omni-Path Express products, which includes 48-port edge switches, 6-slot Director Class switch (with support for up to 288 Gbps ports), and a 24-slot Director Class switch (with support for up to 1152 Gbps ports).
Register today to save your seat at this webinar.
Download our HPC Pricing Guide
Get our Guide to Grant Writing
Request a Consultation from our team of HPC and AI Experts
Would you like to speak to one of our HPC or AI experts? We are here to help you. Submit your details, and we'll be in touch shortly.