Oklahoma Supercomputing Symposium Takes Place This Week
Posted on September 25, 2017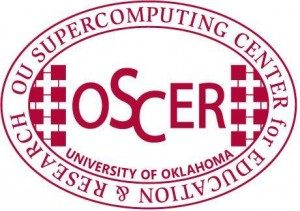 Advanced Clustering Technologies is once again a proud sponsor of the Oklahoma Supercomputing Symposium, which takes place Sept. 26-27 on the University of Oklahoma campus in Norman.
The Symposium, now in its 16th year, starts with a Reception and Poster Session from 5:30 to 7:00 p.m. Tuesday at Stephenson Research & Technology Center. A Supercomputing Tour follows from 7:15 to 8:15 p.m. at Four Partners Place. The Symposium runs from 8 a.m. to 5 p.m. Wednesday at the Thurman J. White Forum Building.
Speakers include Henry Neeman, University of Oklahoma; Daniel Andresen, Kansas State University; Dana Brunson, Oklahoma State University; Jeremy Evert, Southwestern Oklahoma State University; Kyle Hutson, Kansas State University; Evan Lemley, University of Central Oklahoma; George Louthan, Oklahoma Innovation Institute; Mike Morris, Southeastern Oklahoma State University and Neal N. Xiong, Southwestern Oklahoma State University.
Download our HPC Pricing Guide
Get our Guide to Grant Writing
Request a Consultation from our team of HPC and AI Experts
Would you like to speak to one of our HPC or AI experts? We are here to help you. Submit your details, and we'll be in touch shortly.