NSF Solicitation for BIGDATA is Out for 2017
Posted on January 4, 2017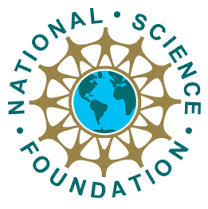 The National Science Foundation's solicitation for BIGDATA grants is out for 2017. The due dates are March 15-22, 2017.
The BIGDATA program seeks novel approaches in computer science, statistics, computational science, and mathematics, along with innovative applications in domain science, including social and behavioral sciences, education, biology, the physical sciences, and engineering that lead towards the further development of the interdisciplinary field of data science.
This solicitation's theme remains largely the same as it was for 2016. As it did last year, the NSF invites proposals in two categories: Foundational and Innovative Applications with funding at $200,000 to $400,000 per year for three to four years. This year, however, the proposal text is different. Principal Investigators are now asked to demarcate more clearly how the proposed work satisfies the "big data" definition. Please read through the solicitation carefully.
For more information, visit https://www.nsf.gov/publications/pub_summ.jsp?WT.z_pims_id=504767&ods_key=nsf17534.
Download our HPC Pricing Guide
Get our Guide to Grant Writing
Request a Consultation from our team of HPC and AI Experts
Would you like to speak to one of our HPC or AI experts? We are here to help you. Submit your details, and we'll be in touch shortly.