Notes from CADRE 2018 at Oklahoma State U.
Posted on April 18, 2018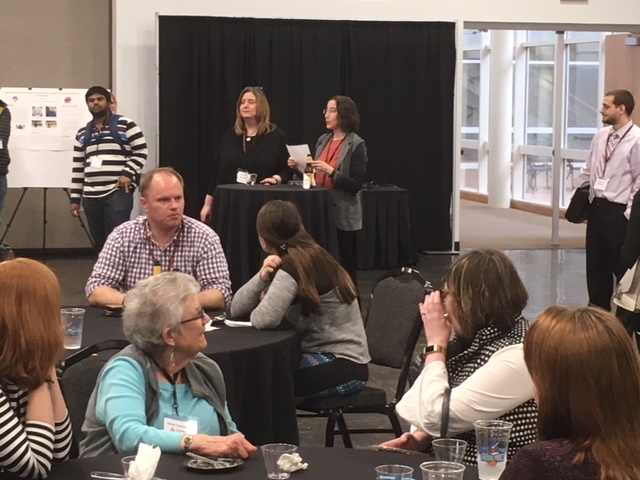 Advanced Clustering travelled to Stillwater, Oklahoma this week for the second annual Coalition for Advancing Digital Research & Education (CADRE) event, which opened with a reception Tuesday night and concluded Wednesday after a day of educational sessions.
The CADRE conference brings together regional research computing professionals, librarians, researchers, educators, and students interested in advancing digital research and education across all disciplines.
The event is hosted by Oklahoma State University and its High Performance Computing Center. Amy Friedlander of the National Science Foundation gave the keynote presentation, "Why Cyberinfrastructure is more than Boxes, Wires and Bits."
Advanced Clustering participated in a panel discussion called "Best Practices for Writing a Request for Proposal for High Performance Computing Hardware" that was moderated by Evan Lemley, Assistant Dean of Development for the College of Mathematics and Science, Professor in the Department of Engineering and Physics at the University of Central Oklahoma (home of the "Buddy" supercomputer).
Panelists included:
Dana Brunson, Assistant Vice President for Research Cyberinfrastructure, Director of the OSU High Performance Computing Center at Oklahoma State University (home of the "Cowboy" and "Pistol Pete" supercomputers) as well as XSEDE Campus Engagement Co-manager
Doug Jennewein, Director of Research Computing University of South Dakota (home of the "Lawrence" supercomputer)
Jim Paugh, Director of Sales for Advanced Clustering Technologies
Mark McClung, Southwest Territory Sales Manager for Data Direct Networks (DDN)
Some of the panelists were interviewed for a white paper written by Advanced Clusting on the subject of RFP writing for HPC. You can request a copy of the white paper on our site.
Download our HPC Pricing Guide
Get our Guide to Grant Writing
Request a Consultation from our team of HPC and AI Experts
Would you like to speak to one of our HPC or AI experts? We are here to help you. Submit your details, and we'll be in touch shortly.