Meet our new HPC Compute Blocks
Posted on May 16, 2016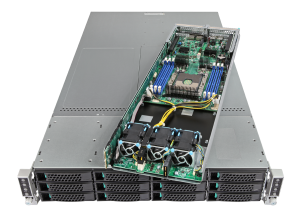 Advanced Clustering's new HPC Compute Blocks offer the strong performance you need and pairs it with more manageable hardware and more storage options. Nodes, drives and power supplies are all hot swappable and tool-less.
HPC Compute Blocks feature better quality power supply and components provide lower power consumption as well as scriptable BIOS updates and configuration changes. The Compute Blocks support both high-capacity hard drives and high-performance solid state disks (SSDs). They also provide support for future generation of Xeon Phi processors.
Learn more about our HPC Compute Blocks.
Download our HPC Pricing Guide
Get our Guide to Grant Writing