Listen to our webinar about Rockport Switchless Network
Posted on December 9, 2021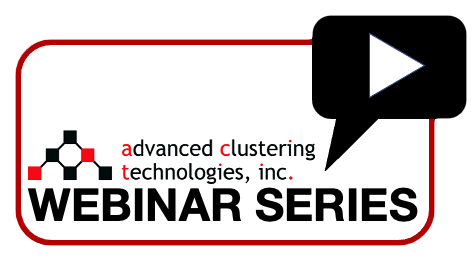 Advanced Clustering has partnered with Rockport to integrate the new Rockport Switchless Network into the HPC systems we build. This announcement was originally slated to be shared during SC21, and when we decided not to participate as an exhibitor for that event, we opted instead to host a webinar about the new product offering.
Members of the Rockport team joined us to talk about the advantages of the network with respect to congestion protection, resiliency, and operational simplicity.
The live event, called "Supercomputing Meets Low-Latency Ethernet: The Rockport Switchless Network", was broadcast at 1 p.m. Central on Wed., Dec. 8, 2021.
You may listening to the recording of the webinar on Advanced Clustering's YouTube channel.
Download our HPC Pricing Guide
Get our Guide to Grant Writing
Request a Consultation from our team of HPC and AI Experts
Would you like to speak to one of our HPC or AI experts? We are here to help you. Submit your details, and we'll be in touch shortly.