Upgrade Your System with the Latest Intel Xeon Phi
Posted on August 31, 2016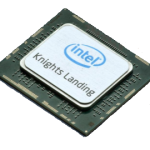 Are you planning to upgrade your cluster now or in the new year? We are now offering the latest
Intel® Xeon Phi™, called Knights Landing. KNL is Intel's first processor to deliver the performance of an accelerator with the benefits of a standard host CPU.
The KNL Intel Xeon Phi processor enables machines to rapidly learn without being explicitly programmed. It also helps drive new breakthroughs using high performance modeling and simulation, visualization and data analytics.
Learn more about Knights Landing by downloading our free PDF.
Download our HPC Pricing Guide
Get our Guide to Grant Writing