Intel Discontinues Knights Landing Xeon Phi
Posted on July 30, 2018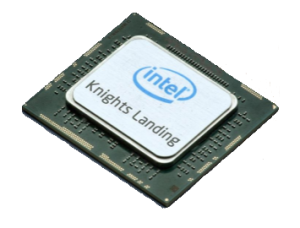 Intel has just announced that it is discontinuing the Knights Landing or KNL Intel® Xeon Phi™, which was Intel's first processor to deliver the performance of an accelerator with the benefits of a standard host CPU.
The product change notification includes the discontinuation of the following Knights Landing socketed 7200-series Xeon line, including the following part numbers: 7210, 7210F, 7230, 7230F, 7250, 7250F, 7290, and 7290F.
The last day to order KNL products is August 31, 2018, and the final shipment date is July 19, 2019.
The Xeon Phi line launched in 2012. The second generation Phi, known as Knights Landing, debuted at ISC in 2016.  KNL marked the introduction of the AVX-512 instruction set. It was also the first Intel processor to offer the company's Omni-Path Architecture (OPA) fabric integrated into the package.
Intel's Skylake-F Xeon chips, introduced in the third quarter of 2017, are still available.
Download our HPC Pricing Guide
Get our Guide to Grant Writing
Request a Consultation from our team of HPC and AI Experts
Would you like to speak to one of our HPC or AI experts? We are here to help you. Submit your details, and we'll be in touch shortly.