HPC provides economic return on investment, study finds
Posted on January 3, 2019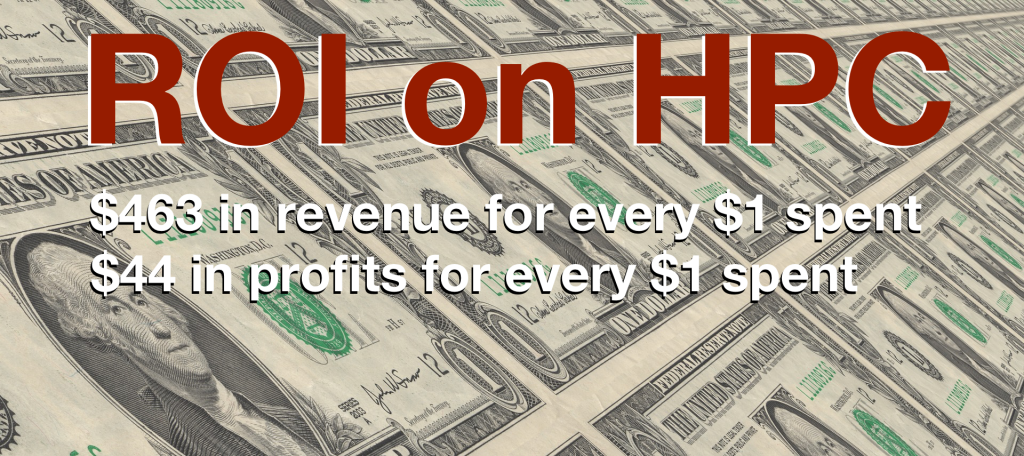 A recent study from the IDC finds that an investment in high performance computing results in increased economic success and increased scientific innovation for universities, government agencies and corporate entities.
Across all industries measured in the study, there's an average increase in revenue of $463 per dollar invested in HPC, and an average increase of profits (or cost savings) of $44 dollars per dollar invested in HPC.
The study took three years to complete and employed two unique models. The first is a macroeconomic model that depicts how HPC investments result in economic advancements in the form of ROI, growth and jobs. The second is an "innovation index" that measures and compares innovation levels, based on the level of applying HPC computing resources towards scientific and technical advancement.
The research project was undertaken by the U.S. Department of Energy Office of Science, Office of Advanced Scientific Computing Research, and the National Nuclear Security Administration to determine the return on investment (ROI) and return on research (ROR) from projects enabled by high performance computing.
The full report may be downloaded here.
Download our HPC Pricing Guide
Get our Guide to Grant Writing
Request a Consultation from our team of HPC and AI Experts
Would you like to speak to one of our HPC or AI experts? We are here to help you. Submit your details, and we'll be in touch shortly.