Get Answers to Your HPC Questions in our Knowledge Base
Posted on August 15, 2017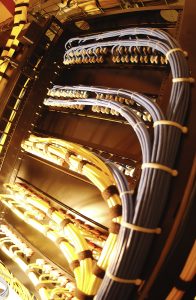 Have questions about high performance computing? Check Advanced Clustering's HPC Knowledge Base to see if we have the answers you seek. If we don't, submit  your HPC questions to our team of HPC hardware engineers.
Our HPC experts has been compiling articles for our HPC Knowledge Base for the past 17+ years to guide you through everything from hardware and software questions to troubleshooting and tech tips. Our articles cover a wide range of HPC hardware topics including Areca Raid arrays, InfiniBand, LSI Raid arrays, NVIDIA graphics cards and server racks.
On the software side, we cover topics including Advanced Clustering's own software stack, Linux applications, schedulers such as SGE, Grid Engine and Torque.
Do you have questions about raid arrays? InfiniBand interconnects? NVIDIA GPUs? Check out Knowledge Base to see if we have the answers. If we don't submit your question and a member of our team will provide you with the answer.
Download our HPC Pricing Guide
Get our Guide to Grant Writing