HPC Hardware from Advanced Clustering aids Boston Children's Hospital in Covid-19 research project
Posted on June 30, 2020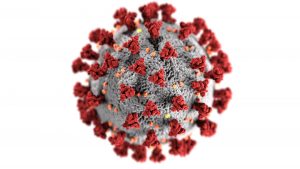 Boston Children's Hospital is acquiring high performance computing hardware from Advanced Clustering Technologies to support the hospital's key role in a nationwide study that seeks to find new strategies for the diagnosis and treatment of Covid-19.
The IMPACC (IMmunoPhenotyping Assessment in a COVID-19 Cohort) study will include up to 2,000 Covid-19 patients from 10 to 12 medical centers across the country. Nasal swabs, blood, and fluid samples will be collected from the patients at ten different times, from hospital admission to up to one year after hospital discharge.
"Our work will focus on processing thousands of blood samples using mass spectrometry," said Dr. Chris Schlaffner, research fellow in the Steen laboratories at Boston Children's Hospital. "That's quite a heavy computational load. Hundreds and thousands of molecules will be measured."
The scale of the mission is immense. By the end of the study, the hospital will have processed and analyzed 100,000 samples.
"We will be studying proteins in the blood to see whether a quick recovery is due to certain antibodies and how they are regulated," Schlaffner said. "We will correlate that with all other data from groups in the IMPACC study."
HPC Hardware Speeds the Processing of Samples
Processing a single sample takes a long time and requires large numbers of processors and RAM but Schlaffner said an investment in new HPC hardware will speed up the effort.
"We can run 100 samples at a time with the equipment we are acquiring from Advanced Clustering Technologies," Schlaffner said. "With our current system, we can run 40 samples at a time. That's a really good scale-up."
The IMPACC study could provide insights into the immune system's response to the virus. IMPACC was developed through the Human Immunology Project Consortium (HIPC), a research consortium funded by the National Institute of Allergy and Infectious Diseases (NIAID) to learn more about the human body's immune response to infections.
"The whole project will take two or three years," Schlaffner said. "The sample collection itself takes one year, then processing and analysis will take another year or two."
About Boston Children's Hospital
Boston Children's Hospital treats more children with rare diseases and complex conditions than any other hospital. It is ranked the number one pediatric hospital in the nation by U.S. News and World Report, and is home to the world's largest pediatric research enterprise.  The hospital is the leading recipient of pediatric research funding from the National Institutes of Health. For more information, visit http://www.childrenshospital.org.
About Advanced Clustering Technologies
Advanced Clustering Technologies has been building custom, turn-key high performance computing clusters, servers and workstations since the company's founding in 2001. The company specializes in developing campus-wide supercomputers, which when fully utilized can help maintain and grow a university's competitive edge by attracting researchers and students from around the globe. Advanced Clustering's knowledgeable team of HPC experts provide phone and email support for the lifetime of your system. For more information, visit advancedclustering.com.
Download our HPC Pricing Guide
Get our Guide to Grant Writing
Request a Consultation from our team of HPC and AI Experts
Would you like to speak to one of our HPC or AI experts? We are here to help you. Submit your details, and we'll be in touch shortly.