Download our Guide to Knights Landing
Posted on July 11, 2016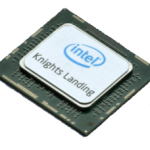 The new Knights Landing or KNL Intel® Xeon Phi™ series is here, and Advanced Clustering has all of the details. This series promises to drive breakthroughs through high performance modeling and simulation, visualization and data analytics. Download our Knights Landing Overview (PDF) to learn about Knights Landing and to consult with us about how it fits into your HPC plans for this year and beyond.
Download our HPC Pricing Guide
Get our Guide to Grant Writing
Request a Consultation from our team of HPC and AI Experts
Would you like to speak to one of our HPC or AI experts? We are here to help you. Submit your details, and we'll be in touch shortly.