Download our Guide to Broadwell Features and Benefits
Posted on May 9, 2016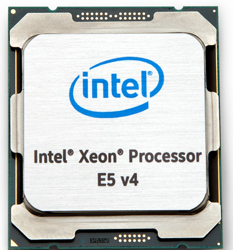 Advanced Clustering's Pinnacle servers and MicroHPC workstations have integrated the next generation of Xeon processors from Intel — the "Broadwell" E5-2600 v4. These Broadwell chips are a significant step forward in terms of performance for HPC. Learn more about this new architecture with our guide to Broadwell features and benefits, which includes:
a side-by-side comparison of the previous architecture, "Haswell," and the new "Broadwell," including number of CPUs, cores, AVX support, memory support and QPI speed
new features including details about CPU micro-architecture, power management and cores/memory
memory population guidelines
TDP vs AVX frequency
Rpeak theoretical GFLOPs from Haswell and Broadwell in a 2 socket system
Download our HPC Pricing Guide
Get our Guide to Grant Writing
Request a Consultation from our team of HPC and AI Experts
Would you like to speak to one of our HPC or AI experts? We are here to help you. Submit your details, and we'll be in touch shortly.