Coming next month: Oklahoma Supercomputing Symposium
Posted on August 2, 2016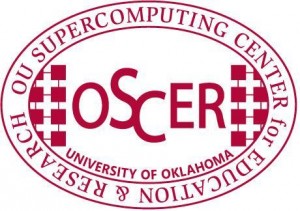 Advanced Clustering will be attending the Oklahoma Supercomputing Symposium Sept. 20 – 21 at the University of Oklahoma campus in Norman, OK. We're proud to once again be a Bronze Sponsor of this event, now in its 14th year. It's a great opportunity to network among the area's very active high performance computing community. We hope to see you there.
If you are planning to attend the symposium this year, contact us today if you would like to set up a time to talk. If you haven't already registered for the event, you can register (free of charge) for the symposium today.
Download our HPC Pricing Guide
Get our Guide to Grant Writing
Request a Consultation from our team of HPC and AI Experts
Would you like to speak to one of our HPC or AI experts? We are here to help you. Submit your details, and we'll be in touch shortly.