AMD Debuts 3 EPYC Rome SKUs
Posted on April 14, 2020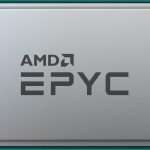 Today AMD announced the launch of three new SKUS based on the 7nm second-generation Epyc "Rome" platform. The new SKUs target commercial HPC workloads as well as hyperconverged infrastructure and database applications.
The new processors announced today include:
the eight-core EPYC 7F32
the 16-core 7F52
the 24-core 7F7s
All three processors feature base clock speeds of up to 3.7 GHz (up to 3.9 GHz with boost) within a TDP range of 180 to 240 watts. While the 7002 series processors were dedicated for use in either single-socket or dual-socket platforms, these new processors can do both (either single or dual socket).
Contact us today if you would like to hear about our systems that support AMD EPYC processors.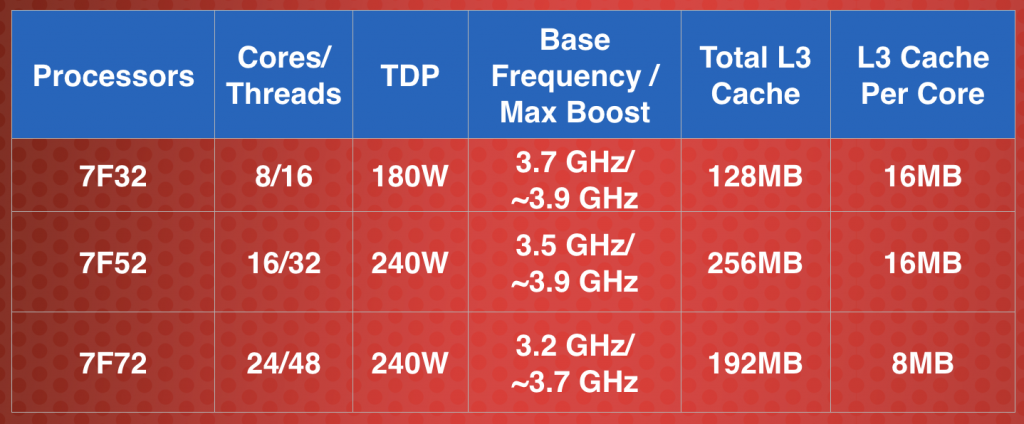 Download our HPC Pricing Guide
Get our Guide to Grant Writing
Request a Consultation from our team of HPC and AI Experts
Would you like to speak to one of our HPC or AI experts? We are here to help you. Submit your details, and we'll be in touch shortly.