AMD EPYC Delivers a No-Compromise, Single-Socket Server
Posted on September 5, 2019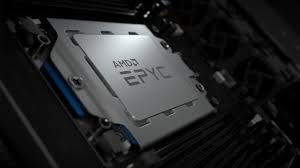 The latest iteration of AMD's EPYC processor architecture, known as Rome, will cause you to re-think some of the assumptions you have about deploying dual-socket servers rather than single-socket servers.
Traditionally, it's been true that a single-socket CPU doesn't support enough PCIe lanes to connect sufficient NVMe devices or graphics processors for their needs. Therefore, a second processor is needed to enable external connectivity rather than for the additional processing capacity.
With AMD, there's a change
With 32 multi-threaded cores, up to 2 TB of memory and up to 128 lanes of PCIe bandwidth, AMD EPYC™ can power a single-socket server that efficiently runs many workloads formerly requiring a two-socket-server. With a single-socket server, it is now possible to achieve higher utilization levels, enhance performance and reduce hard costs – all while bringing an optimal balance of resources to their applications with unprecedented security.
Advanced Clustering Technologies offers AMD EPYC-based ACTserv server configurations that meet you needs in a single-socket server configuration. Contact us at info@advancedclustering.com or call 866-802-8222.
Download our HPC Pricing Guide
Get our Guide to Grant Writing