Advanced Clustering to Offer HPC Solutions Powered by 4th Gen AMD EPYC 9004 Series Processors
Posted on November 13, 2022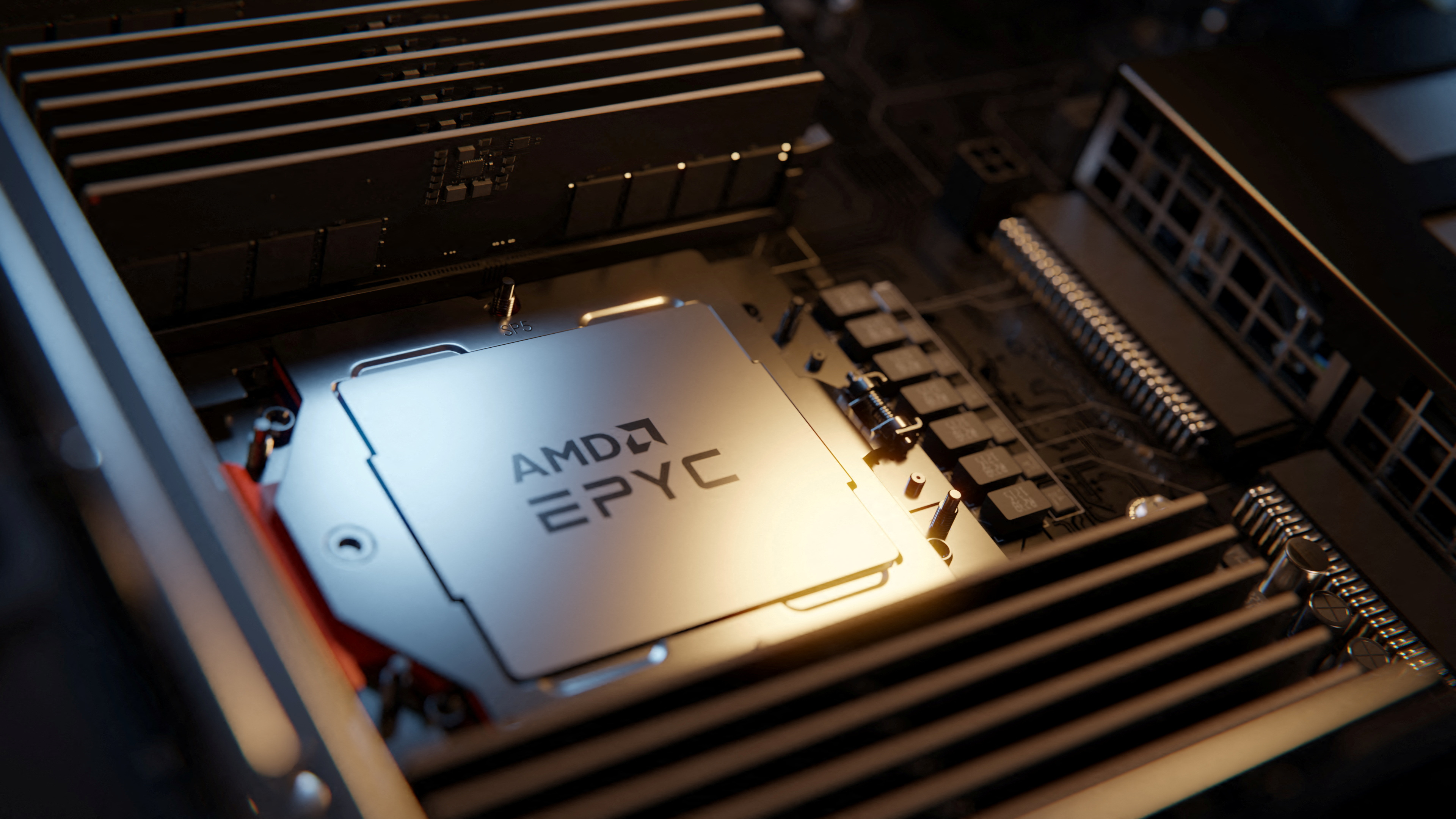 Advanced Clustering Technologies is now offering a new wave of high performance computing solutions powered by the new 4th Gen AMD EPYC 9004 series processors. With these new processors, our AMD-powered ACTblade and ACTserv solutions provide up to 50% more memory channels than any competitive x86 server CPU, a significant improvement in memory bandwidth.
Paired with PCIe Gen 5 support, 4th Gen AMD EPYC processors can enable a highly efficient data center for several hyperscale workloads. These new HPC solutions are built to support a wide range of demanding workloads that include GPU-centric, high-density, edge, and general computing.
About the AMD EPYC Series Processor
These latest AMD EPYC processors, which were officially announced the week before SC22 in mid-November 2022, feature significant compute performance and scalability by combining high core counts with impressive PCIe and memory throughput. These new AMD EPYC 9004 series processors move to a new SP5 socket, a brand new architecture that leads the way to faster data insights with high performance and built-in security features.
Here is an overview of the new processors' key advancements:
Up to 96 cores and 192 threads
Maximum boost clock up to 4.4GHz
Up to 384MB L3 cache
Support for 12 channel DDR5-4800
Support for PCIe Gen 5, 160 lanes in 2P
Up to 4 links of Gen3 AMD Infinity Fabric (up to 32Gbps)
Advanced Clustering's new AMD-based HPC systems are optimized for the most demanding workloads in HPC, AI and machine learning. Learn more at advancedclustering.com.
Download our HPC Pricing Guide
Get our Guide to Grant Writing
Request a Consultation from our team of HPC and AI Experts
Would you like to speak to one of our HPC or AI experts? We are here to help you. Submit your details, and we'll be in touch shortly.