Advanced Clustering to be Honored for Contributions to KC Industrial Area
Posted on March 28, 2017
Advanced Clustering Technologies has been selected to receive a 2017 Brick-by-Brick Award from the Kansas City Industrial Council (KCIC). The award recognizes contributions to the growth and development of Kansas City's industrial areas.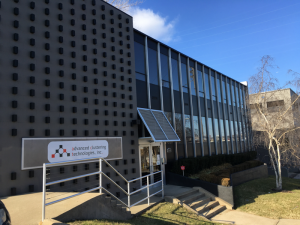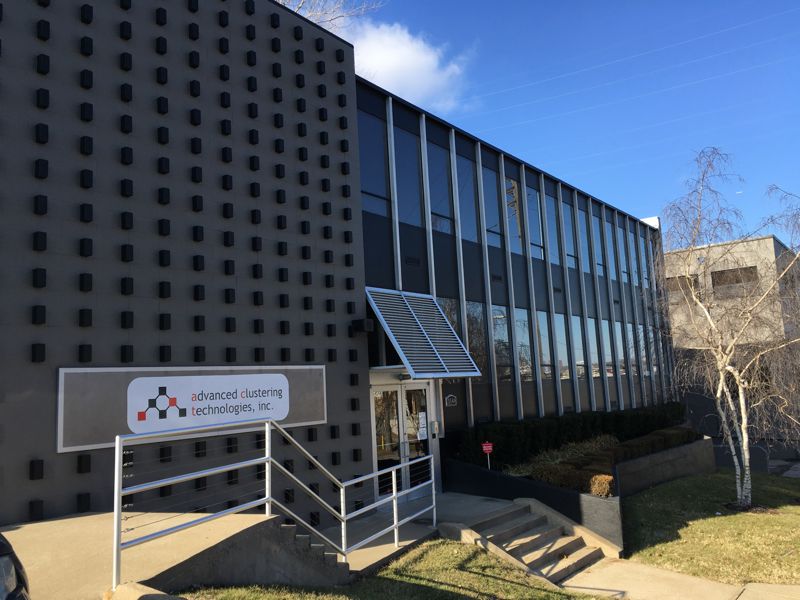 In 2016 Advanced Clustering acquired and relocated to a new office and production facility at 3148 Roanoke Road. From this location the company builds supercomputing hardware, including high performance computing clusters, servers and workstations, for customers nationwide.
"We appreciate the investment Advanced Clustering made in their new facility," said KCIC's Board of Directors President, Dave McLerran, with Gasket Engineering. "Investments like this help to ensure a strong and vital Kansas City industrial community."
For nearly 30 years, KCIC has recognized individuals, businesses and organizations that have made outstanding contributions to the economic strength of Kansas City's industrial areas with Brick-by-Brick awards. Considerations for award nominations include capital improvements, job creation, improved infrastructure or relocating or expanding in one of the city's industrial areas.
"We appreciate this recognition," said Robin Slattery, Vice President of Operations at Advanced Clustering. "Our company has always benefitted from being a part of the industrial community here in Kansas City. When it came time to invest in a larger facility, we knew we wanted to stay in the Cambridge Circle/Roanoke corridor. It is nice to be able to contribute to a strong future for the area."
Formal presentation of the 2017 Brick-by-Brick Awards will take place during a reception from 5 – 7:30 p.m. on Wednesday, April 19 at the River Market Event Place. Tickets are available at https://kciconline.com/awards/brick-by-brick/.
About the Kansas City Industrial Council
The Kansas City Industrial Council (KCIC) was founded in 1988 by a group of industry leaders who came together to begin solving problems common to all industrial districts. A volunteer board coordinated cooperation among the various industrial associations that existed in Kansas City. The result was the creation of a comprehensive report called "Rebuilding Kansas City's Industrial Base."
The report recommended creating a more favorable industrial climate by repairing the aging industrial infrastructure, modernizing for competitiveness, encouraging excellence in education and job training, cleaning up environmental hazards and reducing blight in our industrial districts. These issues remain top priorities for KCIC today. For more information, visit https://kciconline.com.

About Advanced Clustering Technologies
Advanced Clustering Technologies manufactures customized, turn-key high performance computing solutions. For more than 16 years, the company's customers have relied on a dedicated team of HPC engineers and experts to deliver clusters, servers, workstations and storage solutions that deliver performance, reliability and scalability. Advanced Clustering also offers ACTnowHPC, an on-demand HPC cloud cluster, as a pay-as-you-go solution that lets users harness the power of HPC without the upfront expense. For more information, visit advancedclustering.com.
Download our HPC Pricing Guide
Get our Guide to Grant Writing
Request a Consultation from our team of HPC and AI Experts
Would you like to speak to one of our HPC or AI experts? We are here to help you. Submit your details, and we'll be in touch shortly.