You are the future of High Performance Computing. You and HPC students like you will one day be the primary drivers of all academic research and innovation. For that reason, we wanted to make sure to introduce ourselves. We are Advanced Clustering Technologies, and we are pleased to meet you.
For more than 20 years now, Advanced Clustering Technologies has been building custom, turn-key HPC solutions for customers at universities across the country. That's always been our top mission. But we always strive to find ways to bring extra value to our customers and to the greater HPC community.

As a student of HPC, you are clearly a part of that future. We hope that you will join us in planting a seed today. That seed is our combined commitment to excellence in the field of HPC.
Together let us work to collaborate to ensure that the future of HPC and computational research is bright. For our part, we will serve as a resource for you and all of the future engineers, data scientists, researchers, and system administrators of the future, to help you solve the enormous and complex computational challenges that lie ahead.
Here are just some of the resources we have to offer:

Visitors to the Advanced Clustering booth (#3643) at SC22 will be able to watch a live demo of what we are describing as a massive upgrade for our ClusterVisor cluster management solution. New features include:
An all-new stats and monitoring engine
A fully customizable UI
Integration with SLURM job data
Learn more about ClusterVisor and request a virtual demo of the new features on our website.

We will be displaying servers featuring the latest generation of processors for AMD ("Genoa") and Intel ("Sapphire Rapids"). Come and see them and hear about what lies ahead in HPC for 2023.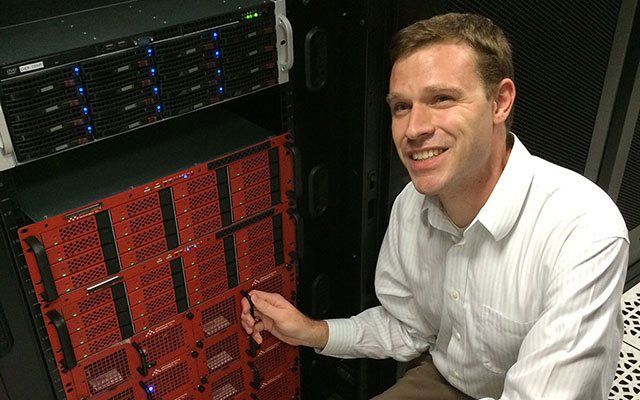 We've been helping our customers plan the idea HPC system to meet their needs for more than 20 years. Schedule some time to meet with us in booth 3643 so we can start planning your next HPC system. Book your meeting in our booth at SC22.
Yes, I want to hear more about these new products and services.