Advanced Clustering Technologies has partnered with Intel to sponsor a contest that will give one lucky winner access to the latest HPC compute resources on Advanced Clustering's on-demand HPC cloud resource, ACTnowHPC, for an Artificial Intelligence (AI) research project. 
Enter today for your chance to gain free access to ACTnowHPC.

ACTnowHPC provides on-demand cloud high performance computing that gives you the freedom to scale a solution to fit your changing computational needs. One winner will be selected to receive cloud access. Contest entries must be received by 10 a.m. Central on Friday, April 28, 2023. 
ACTnowHPC was built for HPC. That means your jobs run on bare-metal hardware, and not virtualized machines, for best performance.
This contest is sponsored by: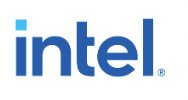 Click here for more information about our Intel-based HPC products.


Official Contest Rules
NO PURCHASE NECESSARY TO ENTER OR WIN.
A PURCHASE OR PAYMENT WILL NOT IMPROVE YOUR CHANCES OF WINNING.
Eligibility. 
This contest is open to all persons who are legal residents of the 50 United States and District of Columbia, who are at least 18 years old at time of entry. Void outside the USA, in Puerto Rico, the US Virgin Islands, and other United States territories and possessions.  The contest is subject to all applicable federal, state, and local laws and regulations and is void where prohibited by law.
Entry Period.
We will begin accepting entries for this contest at 12:01 a.m. Central on Friday, March 24, 2023, and ending at 10 a.m. Central on Friday, April 28, 2023.
How to Enter. 
During the entry period, visit the contest registration page located on the Advanced Clustering Technolgies website (advancedclustering.com) at https://www.advancedclustering.com/cloud-contest/ and follow the instructions to electronically complete and submit the online contest entry form.  You will be asked to provide basic contact information, including your name, phone number, and email address.  (NOTE: You must complete all required fields of the entry form with information that is valid on the date of the drawing to be eligible). 
Limitations on Entries. 
We are limiting the entries to one entry per person per email address. No third party entry or entry through any sweepstakes service is permitted.  Any person who attempts or otherwise encourages the entry of multiple or false contact information under multiple identities or uses any device or artifice to enter or encourage multiple or false entries, as determined by Advanced Clustering Technologies, will be disqualified.  Use of robotic entry devices is strictly prohibited. 
Grand Prize.
One (1) Grand Prize will be awarded, which consists of:
Access to the ACTnowHPC on-demand HPC cloud resource owned and operated by Advanced Clustering Technologies. Workloads will have to be scheduled within the ACTnowHPC framework, and availability is based upon current usage by ACTnowHPC customers. We cannot guarantee access dates/times, which are available on a first-come, first-served basis.
Winner agrees to accept the Grand Prize "as is".

Drawing. 
Winners will be selected in a random drawing from among all eligible entries collected during the Entry Period taking place on or about April 28, 2023 at Advanced Clustering Technology's principal place of business.  The drawing will be conducted by Advanced Clustering, whose decisions and interpretations on all matters relating to the Sweepstakes and these Official Rules are final and binding in all respects.  Advanced Clustering reserves the right to disqualify any entrant or winner and may refuse to award a prize to a person who is not eligible or has violated a rule, gained unfair advantage in the Sweepstakes, or obtained winner status using fraudulent means.  If winner is found to be ineligible or not in compliance with contest rules, winner will be disqualified and an alternate winner will be awarded the prize in a separate random drawing. Winner will be notified by the phone number and/or email address provided in the contest entry.  Inability of Advanced Clustering to contact the winner by phone or email within seventy two (72) hours after selection, may result in disqualification of winner and an alternate winner may be selected in a random drawing at Advanced Clustering's discretion. Access to the ACTnowHPC cloud resource will be made available to the winner no later than July 1, 2023. If winner does not initiate use the access within 120 days, the prize will be forfeited and another winner will be randomly drawn.
Odds. 
The odds of winning will depend on the number of eligible entries received, according to the contest eligibility requirements.
WARNING:  ANY ATTEMPT BY ANY PERSON, WHETHER OR NOT AN ENTRANT, TO DELIBERATELY DAMAGE, DESTROY, TAMPER WITH OR VANDALIZE ANY SPONSOR-OWNED WEBSITE OR MOBILE APPLICATION OR RELATED SOCIAL NETWORKING SITE, THE ENTRY PROCESS, OR OTHERWISE INTERFERE WITH OR UNDERMINE THE LEGITIMATE OPERATION OF THE SWEEPSTAKES, MAY BE A VIOLATION OF CRIMINAL AND CIVIL LAWS AND SPONSOR RESERVES THE RIGHT TO SEEK DAMAGES AND DILIGENTLY PURSUE ALL REMEDIES AGAINST ANY SUCH PERSON TO THE FULLEST EXTENT PERMITTED BY LAW.
General Terms. 
By entering this Sweepstakes, you promise to abide by the Official Rules and decisions of Advanced Clustering Technologies, which will be final and binding in all respects.  Advanced Clustering reserves the right, at its sole discretion, to refuse, disqualify or withdraw any entry at any time.  Sponsor will not be responsible for any injury, damage or loss of any kind arising out of your participation in the contest. 

YOU AGREE TO RELEASE, DISCHARGE, AND HOLD HARMLESS Advanced Clustering Technologies, ITS AFFILIATES, SUBSIDIARIES, EMPLOYEES, OFFICERS, DIRECTORS, AGENTS AND ASSIGNS FROM AND AGAINST ANY OR ALL CLAIMS, LOSSES, INJURIES, OR DAMAGES RESULTING FROM PARTICIPATION IN THE SWEEPSTAKES.  Except where prohibited by law, by accepting prize, winner grants Advanced Clustering a perpetual, worldwide, royalty-free license to use winner's name, photograph, voice, and/or likeness without further authorization, compensation, or remuneration of any kind for advertising, promotion and other publicity purposes in any and all media now or hereafter known throughout the world. 
Yes, I want to enter the contest!