Standard Cluster – InfiniBand Fabric
This is the InfiniBand configuration for most of the HPC clusters we build.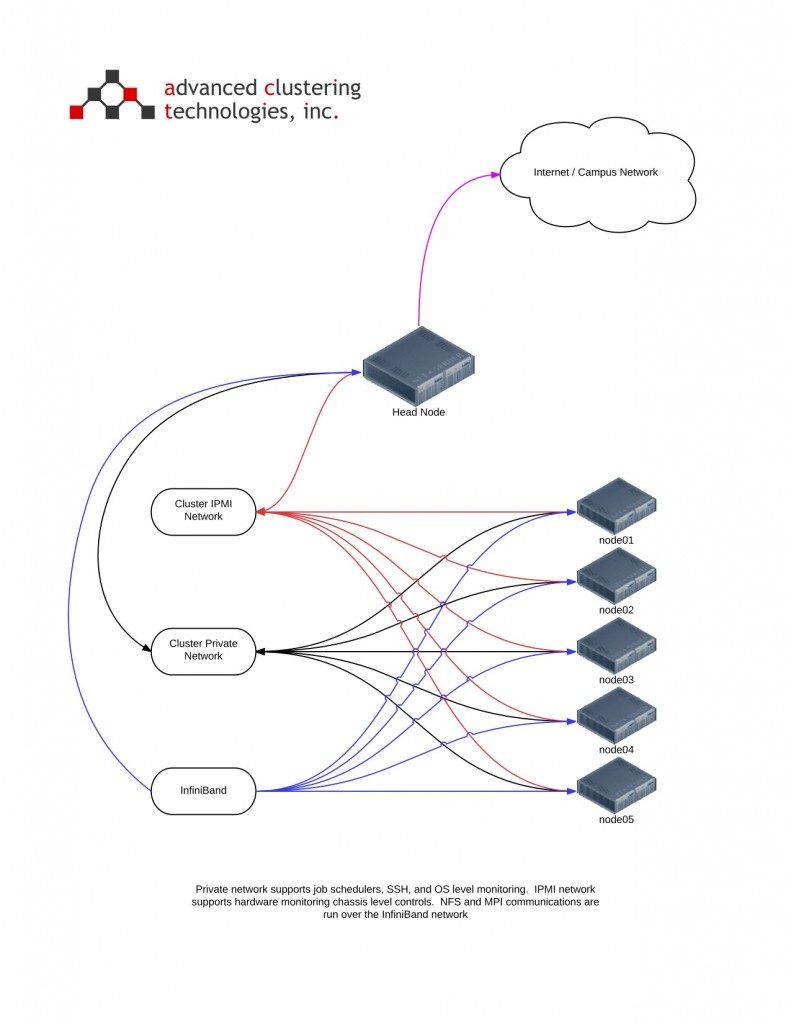 Use our Breakin stress test and diagnostics tool to pinpoint hardware issues and component failures.
Check out our product catalog and use our Configurator to plan your next system and get a price estimate.