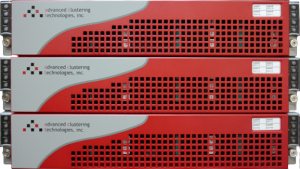 In these uncertain times, we are working to keep our customers appraised of the ever-changing situation. 

With much of the country working from home, we would like to suggest that this might be the ideal time for a discussion.

We can share the latest about product specifications and availability, and we can advise you with respect to your future HPC plans.

We can discuss:
upcoming processor releases
estimated product availability
system pricing trends given current events
grant deadlines and best practices for proposal writing
workstations as a work-from-home option for you
your HPC needs and how we can help

Are you working on a grant application? Or future plans for  HPC system or datacenter upgrades? We should talk. Use the form on this page to request a consultation.