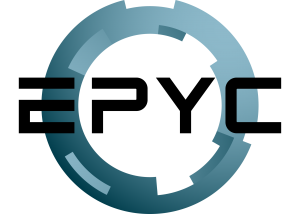 Advanced Clustering is exited to offer the next generation of processors from AMD — EPYC  — in our ACTserv line of servers.
EPYC features high core counts, high memory bandwidth and unparalleled support for high-speed input/output channels in a single chip.
Our ACTserv systems will have up to 32 DIMM sockets for a max of 4TB of memory, 128 PCI-e lanes, and up to 64 cores.  Perfect for your high-memory or I/O intensive workloads.
Check out individual product features and use our Online Configurator tool on any product page to get configuration options and pricing details. You can also use the Configurator to request a quote.
| Model | Cores | Speed | Cache | Sockets | TDP | Mem Speed |
| --- | --- | --- | --- | --- | --- | --- |
AMD EPYC 7000 Features and Benefits
floating point ops per Hz
System details coming soon. Use the form above to contact us for details.
AMD EPYC processor systems