The National Science Foundation has several grant programs that support minority-serving institutions in their efforts to bring high performance computing resources to campuses and researchers. Advanced Clustering Technologies is sharing information about these programs, and we are standing by to offer quotes that will aid in the writing of grant proposals.
To further assist you, Advanced Clustering has published papers to offer guidance and best practices for writing a grant proposal and tips for crafting your Request for Proposal (RFP) once grant funding is secured to ensure you get proposals that fit your computational needs. If you would like to request a quote from us to assist with your grant proposal, you may submit the request here: https://www.advancedclustering.com/request-quote/
Here are the NSF programs that might be of interest to you and your institution: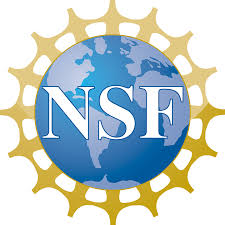 Dear Colleague Letter: Planning Grants for the NSF Established Program to Stimulate Competitive Research (EPSCoR) Research Infrastructure Improvement (RII) Program Track-1 Projects
NSF Grant: Historically Black Colleges and Universities – Undergraduate Program (HBCU-UP)
March 22, 2022 – Preliminary deadline
Oct. 4, 2022 – Full proposal due
NSF Grant: Tribal Colleges and Universities Program (TCUP)
Deadline depends on proposal type:
April 1, 2022 for Targeted STEM Infusion Projects (TSIP) Instructional Capacity Excellence in TCUP Institutions (ICE-TI) and Targeted STEM Infusion Projects (TSIP)
June 1, 2022 for TCU Enterprise Advancement Centers (TEA Centers)
Sept. 1, 2022 for TCUP for Secondary and Elementary Teachers in STEM (TSETS)
Oct. 15, 2022 for TCUP Partnerships; Cyberinfrastructure Health, Assistance, and Improvements (CHAI); Preparing for TCP Implementation (Pre-TI)
NSF Grant: CISE Community Research Infrastructure (CCRI)
Jan. 11, 2022 for FY22
June 23, 2022 for FY23
EPSCoR Research Infrastructure Improvement Program: Track-2 Focused EPSCoR Collaborations
Jan. 31, 2022
Grant Writing Support Request 2022
Get support while preparing your grant proposal.