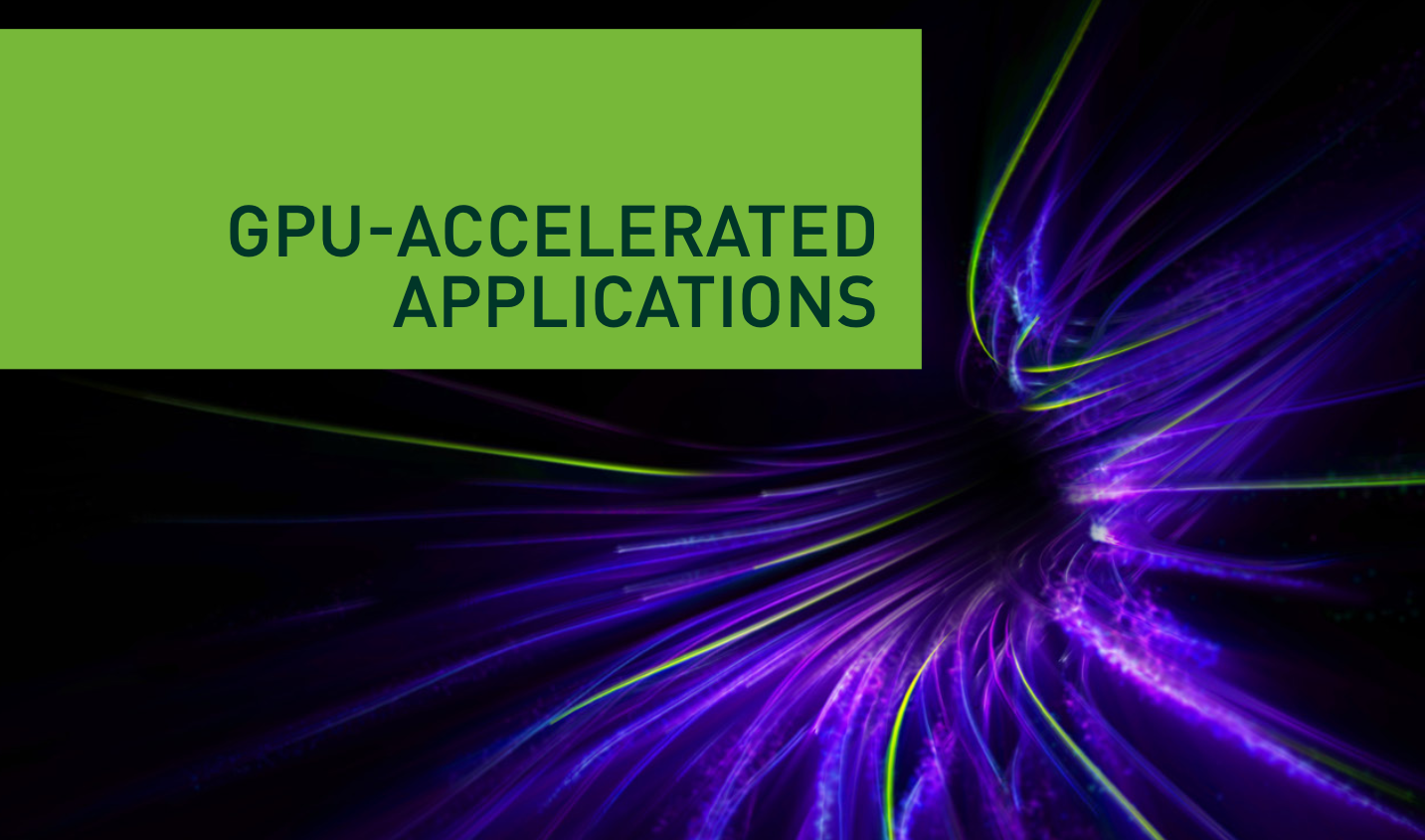 NVIDIA has just published a very helpful guide to more than 600 applications optimized for GPUs across a broad range of industries.
You can browse the guide to learn about GPU-accelerated applications for each industry. Read product descriptions and see the list of supported features. You can also find out if the applications are scaled across single or multiple GPUs as well as multiple GPU nodes.
You may use the form on this page to download your copy of the guide to GPU-accelerated applications.
The list of industries served by these applications includes:
Computational Finance
Climate, Weather and Ocean Modeling
Data Science and Analytics
Artificial Intelligence – Deep Learning and Machine Learning
Public Sector
Design for Manufacturing – Constructions – CAD – CAE – CAM

Computational Fluid Dynamics
Computational Structural Mechanics
Design and Visualization
Electronic Design Automation
Industrial Inspection

Media and Entertainment

Animation, Modeling and Rendering
Color Correction and Grain Management
Compositing, Finishing and Effects
Video Editing
Image and Photo Editing
Encoding and Digital Distribution
On-Air Graphics
On-Set, Review and Stereo Tools
Weather Graphics

Medical Imaging
Oil and Gas
Life Sciences

Bioinformatics
Microscopy
Molecular Dynamics
Quantum Chemistry
Molecular Visualization and Docking

Research – Higher Education and Supercomputing

Numerical Analytics
Physics
Scientific Visualization

Safety and Security
Tools and Management
Agriculture
Business Process Optimization
Yes! I want to download the GPU-accelerated application guide.
Our GPU Systems Offer Acceleration at Every Scale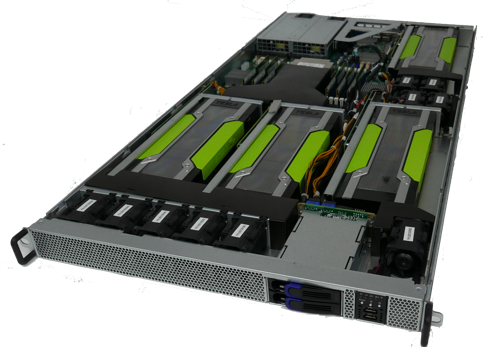 GPUs can accelerate highly parallel computing applications by 100 times compared to CPU-only computing.
Learn more about our GPU systems that are built to tackle today's toughest computing challenges. Check out our line of GPU systems.