Advanced Clustering Celebrates 20 Years in Business
February 14, 2021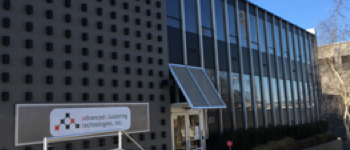 Advanced Clustering Technologies is celebrating its 20th anniversary. Since its founding in February 2001, the company has been focused on building custom, turn-key high performance computing solutions for universities, national laboratories, government agencies and private industry. Founded on Feb. 14, 2001, Advanced Clustering Technologies was billed as "Your source for peak performance computing." The company's mission – to build cost-effective HPC clusters backed by customer service that is second to none – has remained our focus all along.
ACT, AMD CPUs Help Folding@Home Project Study Covid-19
August 4, 2020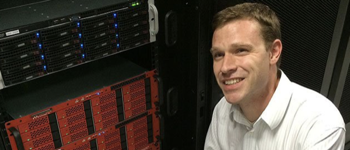 Early in 2020, Dr. Greg Bowman turned the focus of his Folding@home project, which is the largest crowd-sourced computational biology project the world has ever seen, over to the study of Covid-19. With more than 100 simulation projects currently underway via Folding@home to study the Covid-19 proteins, one of Dr. Bowman's biggest challenges is data analysis. To solve that problem, he has turned to Advanced Clustering Technologies to provide high performance computing hardware equal to the task of analyzing his huge datasets.
Introducing ClusterVisor, Our Cluster Management Software Solution
October 1, 2019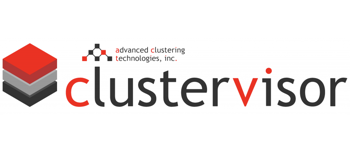 Just in time for SC19 in the fall of 2019, Advanced Clustering Technologies launched ClusterVisor. This new HPC cluster management tool enables users to  easily deploy your HPC cluster and manage everything from the hardware and operating system to software and networking using a single GUI. ClusterVisor is based on years of feedback from our customers and gives you everything you need to manage and make changes to your cluster over time. It's not only simple – it's flexible. ClusterVisor is highly customizable to ensure you can manage your cluster and organize your data in a way that makes the most sense for you.
ACT Receives BeeGFS Rising Bee Award at SC18
November 14, 2018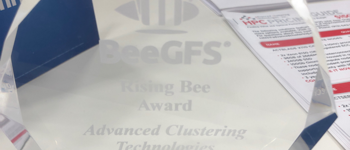 Advanced Clustering Technologies today received the BeeGFS Rising Bee Award as fastest growing partner for 2018 during a ceremony at the BeeGFS booth at Supercomputing 2018 in Dallas. BeeGFS (formerly FhGFS) is the leading high-performance parallel cluster file system, delivered by ThinkParQ and developed in cooperation with Fraunhofer HPC. Advanced Clustering partnered with ThinkParQ in May to integrate the BeeGFS parallel file system into the turn-key HPC solutions being built by the Kansas City-based company, which has been building HPC systems since its founding in 2001.
Company Moves to New Kansas City, Mo. Facility
September 3, 2016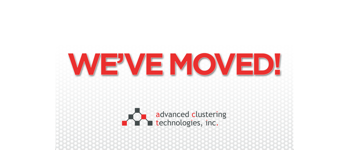 In the fall of 2016, our entire company moved from its previous location on Cambridge Circle in Kansas City, Kan., to our current location at 3148 Roanoke Road, Kansas City, MO 64111.
Introducing ACTnowHPC, Our On-Demand HPC Cloud
November 18, 2015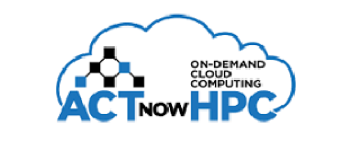 Just in time for SC15, Advanced Clustering announced that it was expanding our high performance computing offerings to include an on-demand HPC cloud service. The service, called ACTnowHPC, gives users easy access to the latest HPC technologies including CPUs, accelerators and interconnects without the upfront capital outlay for HPC hardware. As company President Kyle Sheumaker said at the time: "Our enhanced HPC cloud service answers a growing demand from our customers for an HPC cloud built to meet workload demands without the need to buy hardware. With this service, users can scale the level of service to meet their changing needs. Each user starts with one free login node and 100 GB of free storage. We wanted to make sure users are only paying for the jobs they run on the cluster."
Publishing an HPC Pricing Guide to Provide Transparency for Buyers
May 13, 2015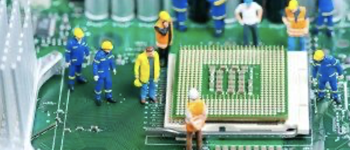 We created an HPC pricing guide that offers a comparison of HPC systems based on budgets of $150,000, $250,000 and $500,000 for the benefit of our customers. The guide quickly become the most requested download document available on our website, and it remains so to this day. The pricing guide undergoes updates as new products become available. The latest update in the fall of 2020 added AMD-based systems to the guide which previously had focused exclusively on Intel-based systems. You can request our HPC Pricing Guides here.
eQUEUE Debuts at SC13
November 19, 2013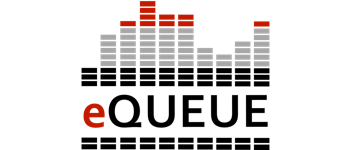 We released eQUEUE, an intuitive web-based front-end job submission tool, at SC13. It was developed as a way to increase cluster utilization by making it easier to run jobs on a cluster. The tool allowed users to run jobs on clusters from any web browser and had the added value of virtually eliminating errors through these pre-defined job submission scripts. As company President Kyle Sheumaker said at the time, "It began with conversations with directors and system administrators of HPC clusters telling us their systems were underutilized. The most common refrain was that there are tens or hundreds of users that could easily run their jobs on a cluster but are unfamiliar with Linux or command line scripting and instead ran them on their desktop or laptop. That is inefficient in two ways: first, it leaves a massive resource, built for this type of computationally intensive work, severely underutilized; and second, it ties up the user's personal computer to where they can't do anything with it until it's done running their job."
Now Offering Intel© Xeon© E5 Systems – NEW!
September 6, 2012
Advanced Clustering Technologies was excited to offer a full-range of systems based on Intel's© new Xeon© E5 series processor. The new Xeon© E5 systems provided a number of enhancements perfect for HPC environments, as we described in detail: • 50% more cores: New models available with 8 cores (16 threads) per CPU for a total of 16 cores (32 threads) in a dual processor system. • 100% more FLOPs: With the new AVX instructions the Xeon© E5 can execute 8 floating point operations per cycle versus 4 on previous generation Xeon© 5600 CPUs. This performance gain combined with the increased core count yields even better performance. • 80% more memory bandwidth: With increase from 1333MHz to 1600MHz memory, and the addition of an extra memory channel memory bandwidth increases to over 75GB/s. • 330% more PCI-e bandwidth: New Xeon© E5 systems have an upgraded PCI-e bus that has been integrated in the CPU, increased to version 3.0 (providing 8GT/s per lane), and offers a maximum of 80 lanes, perfect for FDR (56Gb/s) InfiniBand or multiple GPUs.
Enjoy 'Headache-free HPC'
May 12, 2011
In 2011 we debuted the slogan 'Headache-free HPC' on our site. This was also the year that we started offering New compute blades based on the AMD Opteron 6200 processor. From our site: "Turn to Advanced Clustering to provide you systems based on AMD's Opteron 6200 series (Interlagos) processor. Take advantage of all of the architectural changes including: 1600MHz DDR3 memory, 16-, 12-, or 8- cores per processor, and unbeatable performance in a 1/2 form factor. Find out more details now!"
Another nice testimonial from a satisfied customer
April 15, 2010
We received another nice testimonial in the spring of 2010 from a customer at SAIC, who wrote: "I've *never* had such consistent high quality support and service from any other company. You guys are fantastic! You rock!"
New systems based on the Intel Xeon 5500 processor
March 30, 2009
Advanced Clustering announced in the spring of 2008 that customers can "turn to Advanced Clustering to provide you systems based on Intel's new Xeon 5500 series (Nehalem) processor. Take advantage of all of the architectual changes including: DDR3 memory, Turbo Mode, Quick Path Interconnect, and unbeatable preformance." It was also at this time that we received a testimonial from a customer at NASA Goddard Space Flight Center. "I have found Advanced Clustering to be a good source for integrated Linux systems. Service has been great and extremely knowledgeable… We can call and get immediate answers to our questions."
ACT debuts Break-in hardware stress test
August 24, 2008
As an industry blogger reported in the summer of 2008, "At the start of August Advanced Clustering Technologies Inc. posted a link to the "Breakin" tool that they created (and open sourced) for hardware stress-tests and diagnostics. "We have a tool on our website called "breakin" that is Linux 2.6.25.9 patched with K8 and K10f Opteron EDAC reporting facilities. It can usually find and identify failed RAM in fifteen minutes (two hours at most). The EDAC patches to the kernel aren't that great about naming the correct memory rank, though." The blogger went on to say, "If you read the website though you'll find it does a lot more than that, which is pretty cool. Be aware that it does use the Intel and AMD closed source maths libraries though if you're sensitive to non-free software."
ACT Offers HPC Seminar With Industry Leaders
June 3, 2005
In the summer of 2005 we invited customers to attend an exclusive seminar to learn about upcoming high performance cluster technology from industry experts. Abba Technologies hosted presentations and open discussions with industry representatives from AMD, Advanced Clustering Technologies, Intel, and Mellanox. Presentations and discussions focused on the newest processor technology, the latest clustering technologies, the newest software utilities, and the latest on Infiniband. This event took place at Sandia National Lab.
Advanced Clustering debuts on Top 500 List of World's Fastest Supercomputers
July 30, 2004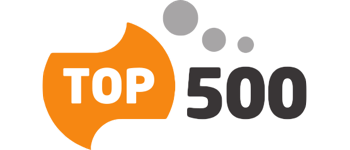 Advanced Clustering Technologies, Inc. announced this week that it has for the first time earned a place on the Top 500 List of the World's Fastest Supercomputers. The Kansas City-based company provided the Ohio Supercomputer Center with the Linux supercomputer that was ranked No. 272 on the Top 500 List, which was released late last month at the International Supercomputer Conference in Heidelberg, Germany. The List has become a closely watched event in the world of high-performance computing. Compiled twice a year, the List offers a snapshot of supercomputer performance. "Earning a place on the Top 500 List of the World's Fastest Supercomputers is as gratifying to us at Advanced Clustering as it is to our client. This helps to validate the strength of our systems and solidifies our position among the leading providers of one-of-a-kind supercomputers."
ACT exhibits at Supercomputing for the first time in Phoenix
November 15, 2003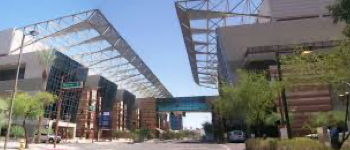 Advanced Clustering Technologies has been exhibiting at Supercomputing for most of our company's history. The first year we ever exhibited at the event was SC03, which took place Nov. 15 – 21, 2003 at the Phoenix Civic Plaza Convention Center. The theme that year was "Igniting Innovation." Most recently, Advanced Clustering had a digital booth at the Virtual SC20, which had originally been planned to take place at the Georgia World Congress Center in Atlanta.
Advanced Clustering Technologies is founded
February 14, 2001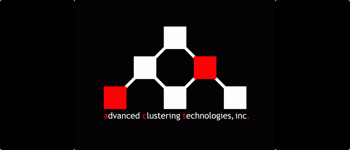 As we said from the very beginning, on the first iteration of our company website in 2001, "At Advanced Clustering Technologies we have two goals. The first is to develop cost effective HPC/Computational Clusters using the Beowulf Architecture, and the second is to make sure our customer service is second to none. "We live in a fast food society, but pay the price of quality and cost. It is our belief that clusters, servers and workstations can be completely customized and cost effective. We offer turn key solutions, so your biggest worry is plugging it in and turning it on."