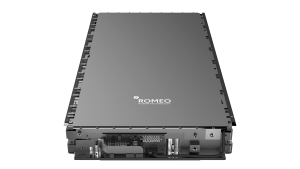 Romeo Power is running CFD simulations using Siemens' Star-CCM+, which is a software application already available to users on the ACTnowHPC cloud,  to test the thermal performance of its battery packs.

The team at Romeo Power needed a way to run models faster and see the outcomes faster than when they were using their local computers.

Using the ACTnowHPC cloud solution allowed the team to run their jobs two or three times faster than anything they were able to achieve previously.

Complete the contact form (right) to receive your copy of the case study.
Download the case study: Romeo Power runs CFD simulations on ACTnowHPC