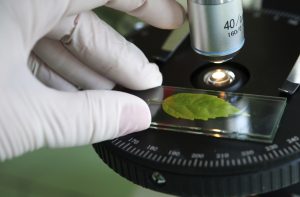 Applying for a grant? Submitting a budget request? Let us help. We understand the process and can take some of your anxiety away by providing a realistic proposal. Our scalable turn-key clusters can be customized to fit your needs and budget with a mix of our custom Pinnacle server nodes, storage servers and/or GPU machines.
Researchers in both academic and government positions rely on high performance computing (HPC) to aid in new discoveries every day.
Agriculture
Pharmaceutics
Medical research
Bioengineering
Bioinformatics
Each of these segments have a particular need, and our engineers can help develop an HPC solution tailored to its specific agenda or discipline.
Life sciences customers
Children's Research Institute
Cargill
Children's Mercy Hospital
Johns Hopkins University
Ocean Ridge Biosciences
Products and services for life sciences
Workstations and servers for remote visualization
GPU and coprocessors available in a compact form factor
High-density rack clusters preconfigured and set up for effortless deployment
Lustre and general-purpose file system storage servers
Free consultation to help determine which servers best support your needs