Here is a list of awards and recognition we have received.
BeeGFS Rising Bee Award for Fastest Growing Partner, 2018
ThinkParQ presented us with the Rising Bee Award as fastest growing partner on Nov. 14, 2018 at SC18. We integrated the BeeGFS parallel file system into some of our custom, turn-key storage solutions.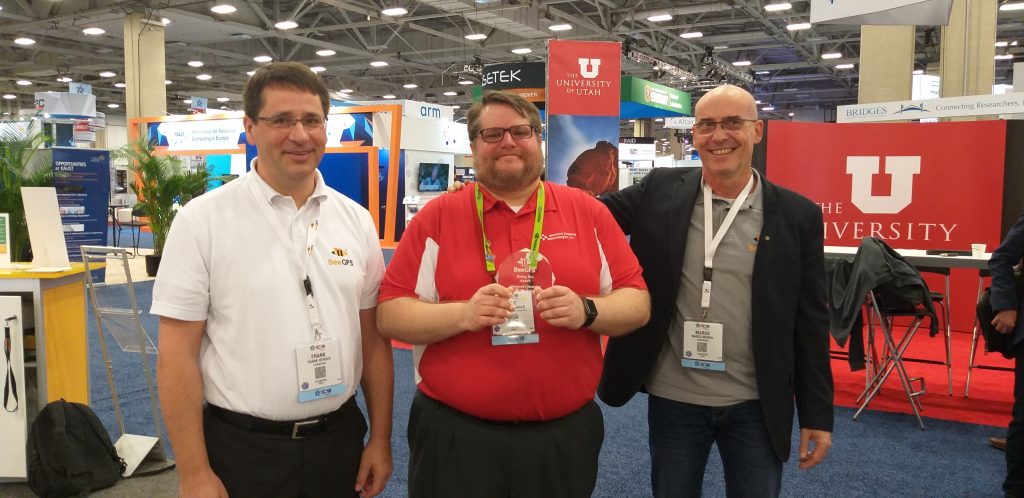 2017 Brick by Brick Award
Advanced Clustering Technologies was among the recipients of a 2017 Brick by Brick Award during an event Wednesday night in the River Market area in downtown Kansas City. The award, which is presented annually by the Kansas City Industrial Council, recognizes contributions to the growth and development of Kansas City's industrial areas. Advanced Clustering's Vice President of Operations and Co-Owner, Robin Slattery (far right), accepted the award on the company's behalf.